X-RAY MEASUREMENT SOLUTIONS FOR COMPOUND SEMICONDUCTORS

Compound Semiconductors
X-ray Metrology solutions for emerging power electronics devices, optoelectronics, 5G, and 6G communications.
SiC, GaN, GaAs, InP, Ga2O3
Surface Contamination Detection

Metrology of thin and ultra-thin films

Structure properties of epitaxial layers

Inspection of epitaxial substrate defects

Inspection of transparent wafers

Line process control

Data analysis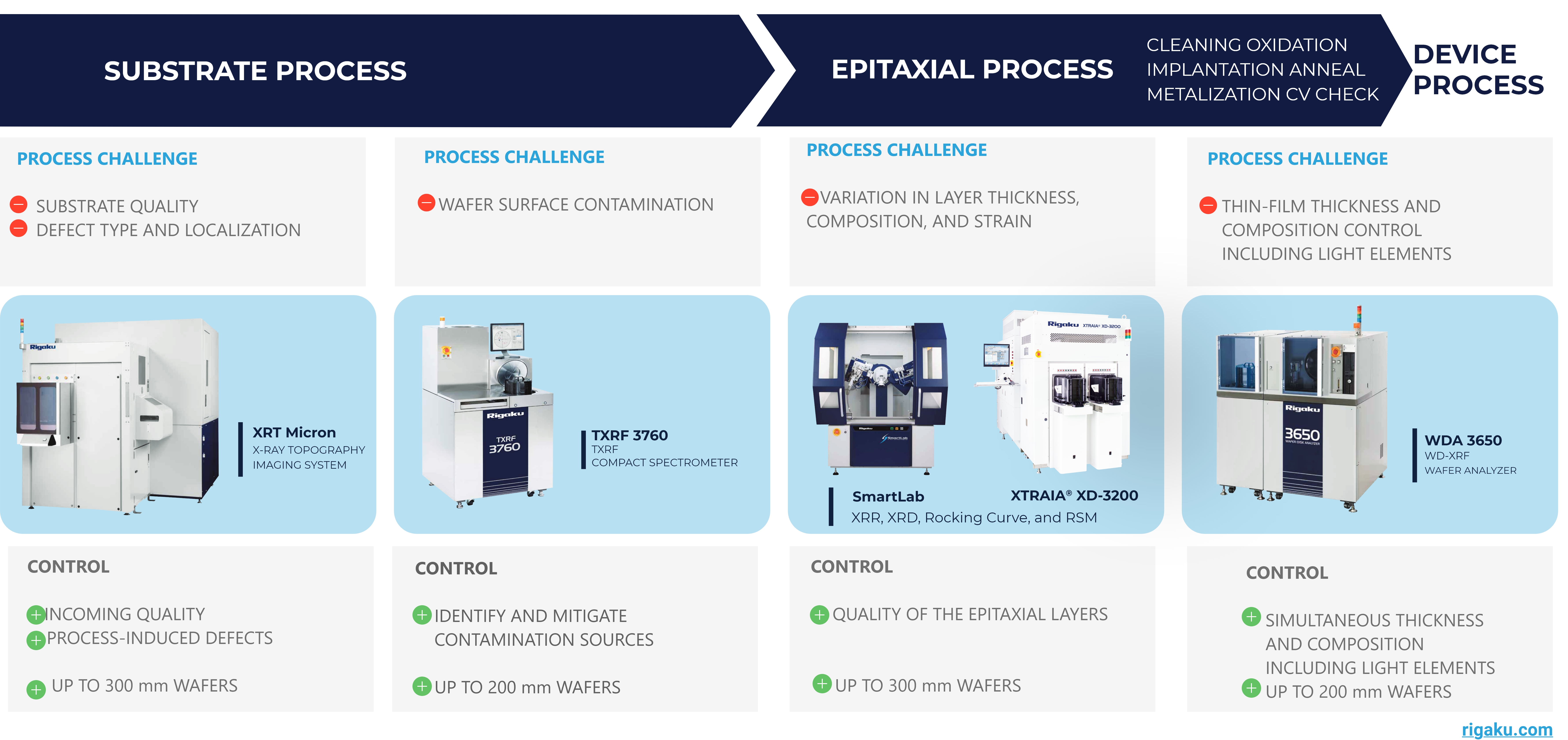 RIGAKU

UPCOMING EVENTS

ICSCRM 2023 |

International Conference on Silicon Carbide and Related Materials
17-22 SEPTEMBER 2023
(SORRENTO, ITALY)
GET MORE INFORMATION ABOUT COMPOUND SEMICONDUCTOR METROLOGY AND INSPECTION SOLUTIONS
RECOMMENDED COMPOUND SEMICONDUCTOR METROLOGY TOOLS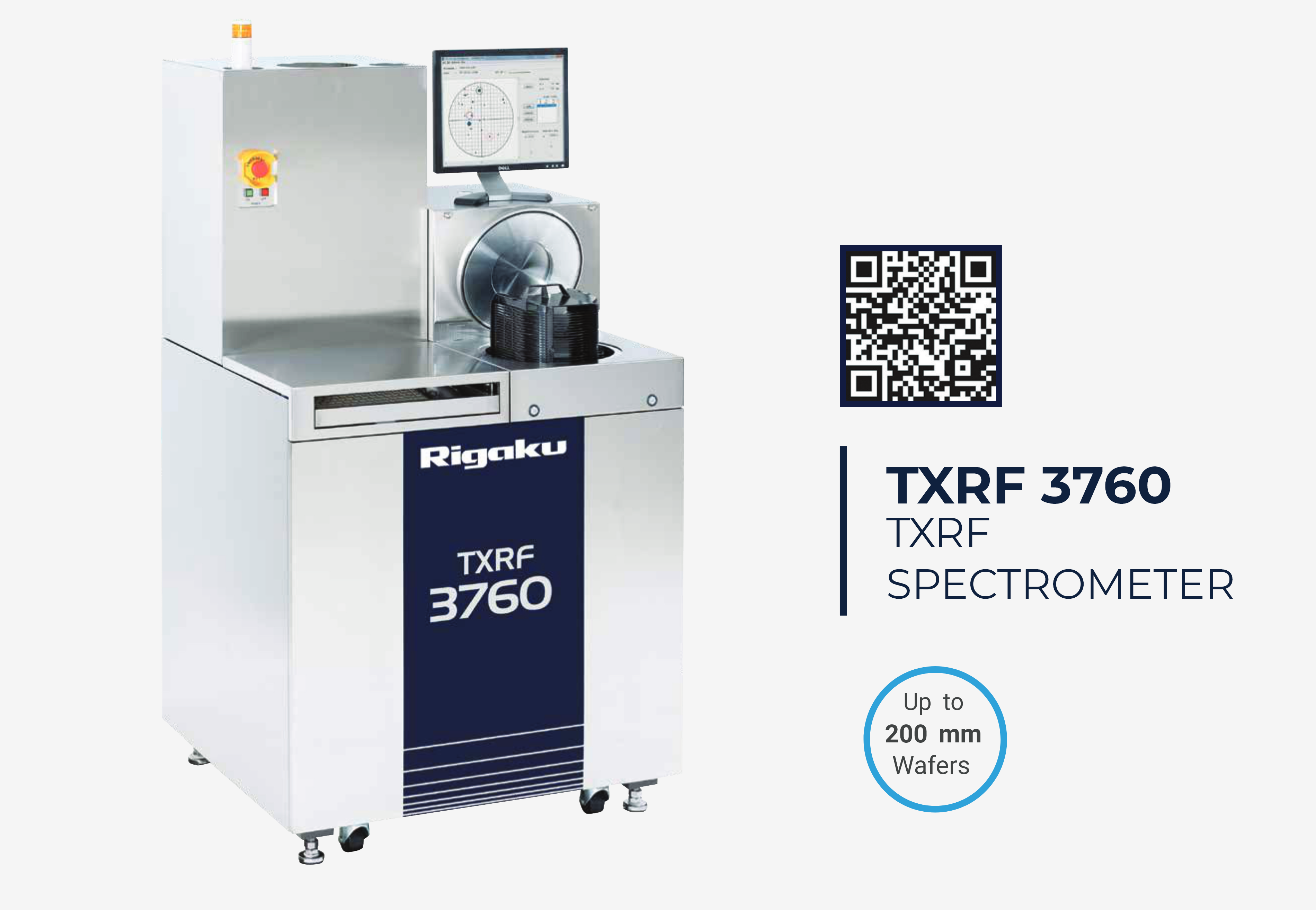 Wafer Surface Contamination Metrology With Light Elements Sensitivity
Ease of operation and rapid analysis results
Compact design, footprint <1 m2
High-power rotating-anode source (9 kW)
Liquid nitrogen-free detector (SDD)
Three-beam excitation (W-M, W-Lb, H.E.)
Wide range of analytical elements (Na~U)
Light-element sensitivity (Na, Mg, Al)
Application to bare Si, SiC, and non-Si substrate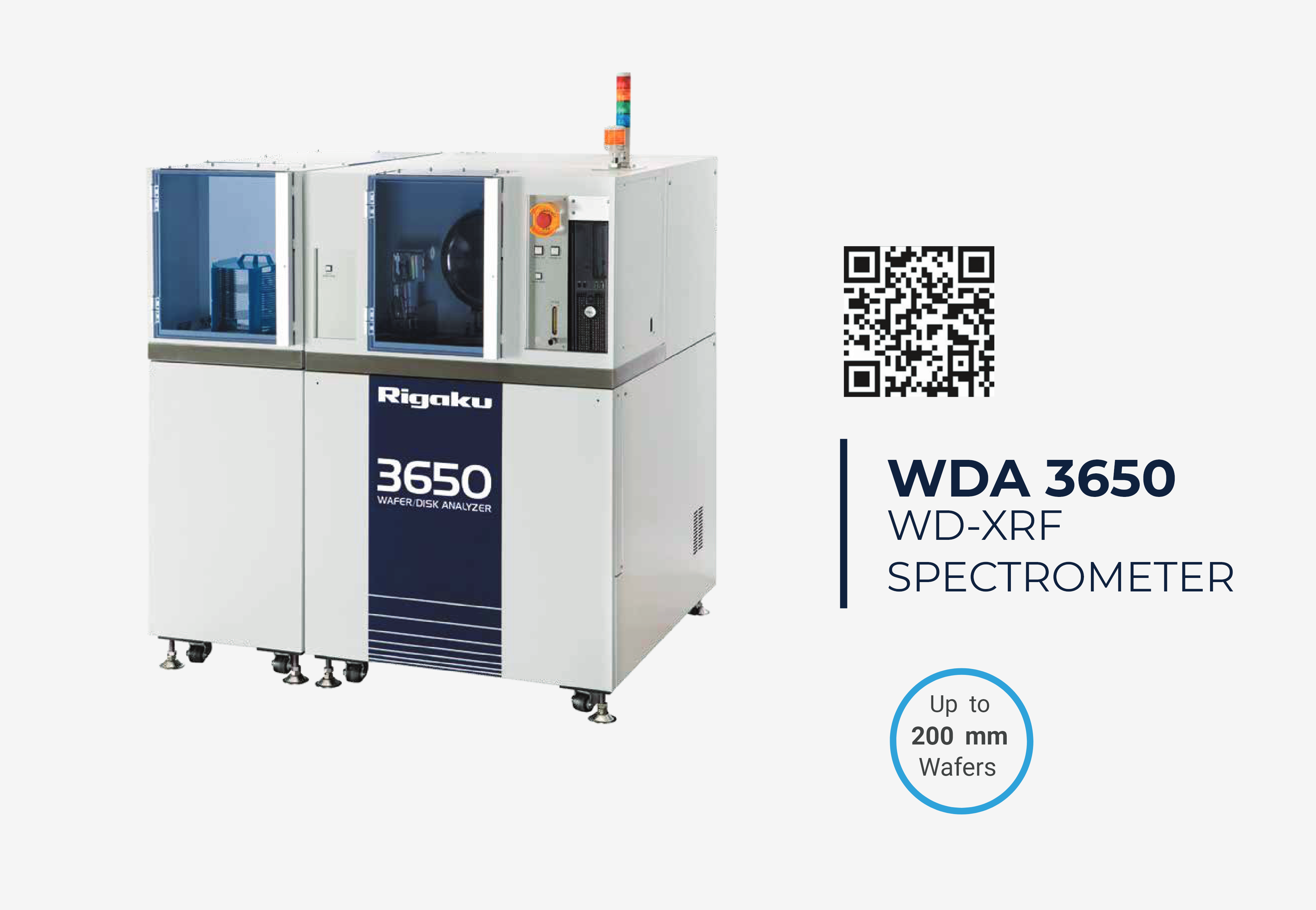 Simultaneous WDXRF spectrometer for film thickness and composition measurements on wafers
Patented "diffraction avoidance" capability for accurate XRF results
High-sensitivity Boron analysis (with AD-Boron channel)
Solid-state, oil-free x-ray generator
SMIF and through-the-wall configurations are available to meet the various needs of high-volume manufacturing wafer fabs
Capable of high analytical performance, accuracy, and stability
Simultaneous evaluation of film thickness and composition
Applicable to all film types


Automated Multipurpose X-Ray Diffractometer
Available in-plane arm (5-axis goniometer)
High-flux X-ray source: PhotonMax
HyPix-3000 high energy resolution 2D HPAD detector
New CBO family, with fully automated beam switchable CBO-Auto
New CBO family, with high-resolution micro area CBO-μ
Operando measurements with SmartLab Studio II software
Multi-year component warranty contributes to the low cost of ownership
Multiple sample stages to suit applications: Heating stages, 4-inch full map stage, 6-inch full map stage, and 2D reflection stage for GI SAXS/WAXS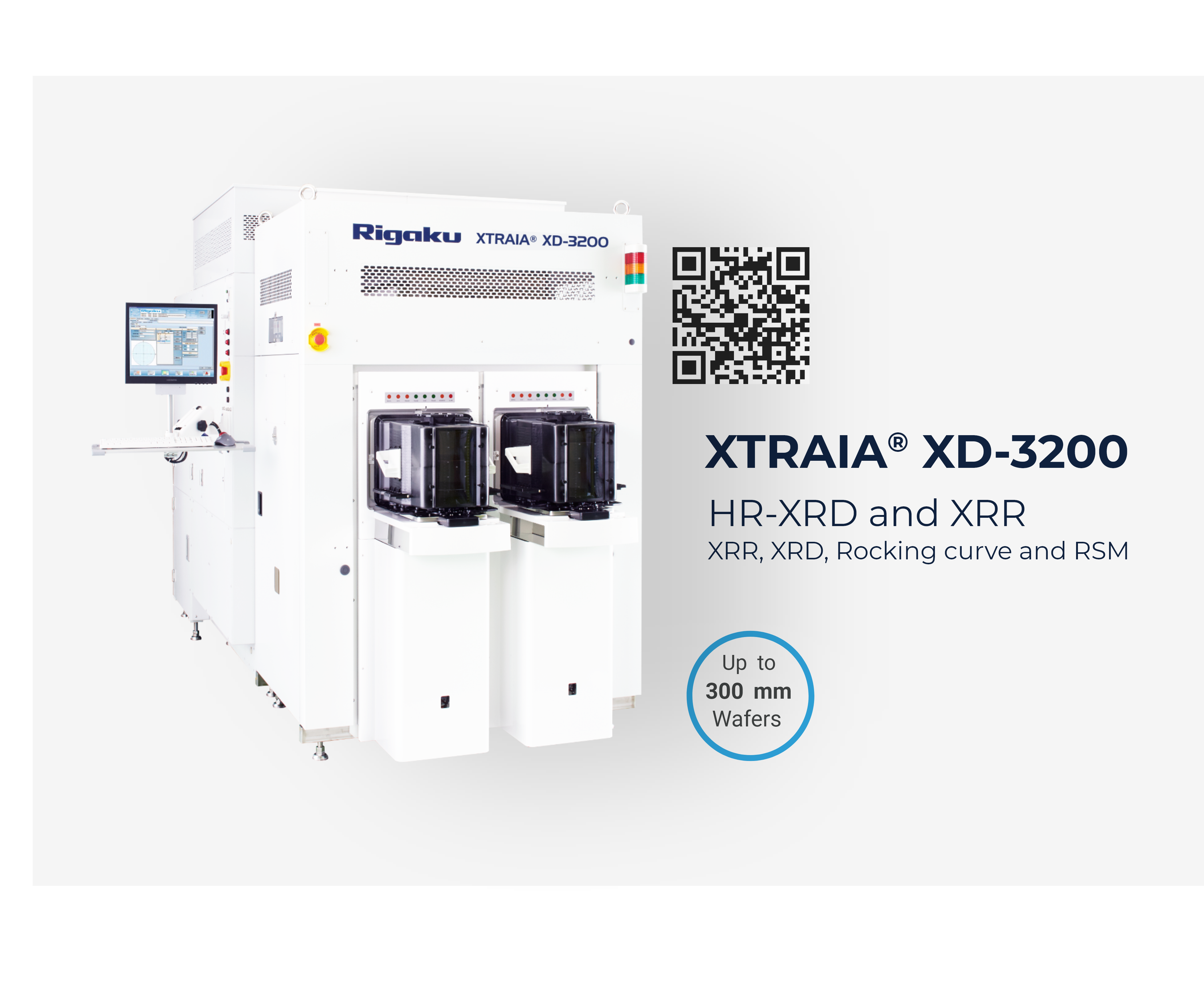 Blanket Epitaxial Thin Film
Si/SiGe Multilayer
Non-destructive wafer analysis for multi-layered materials
Epitaxial and polycrystalline films
Measurements; thickness, composition, strain, relaxation, and structural quality
9 kW Rotating Anode or 2.2 kW Sealed XG Selectable
X-ray Optics Line Focus With Mirror and/or 2/4 Bounce Crystal
For Blanket wafers
Cleanroom, in-line, fully automated GEM300 platform
SEMI S2/S8 Compliant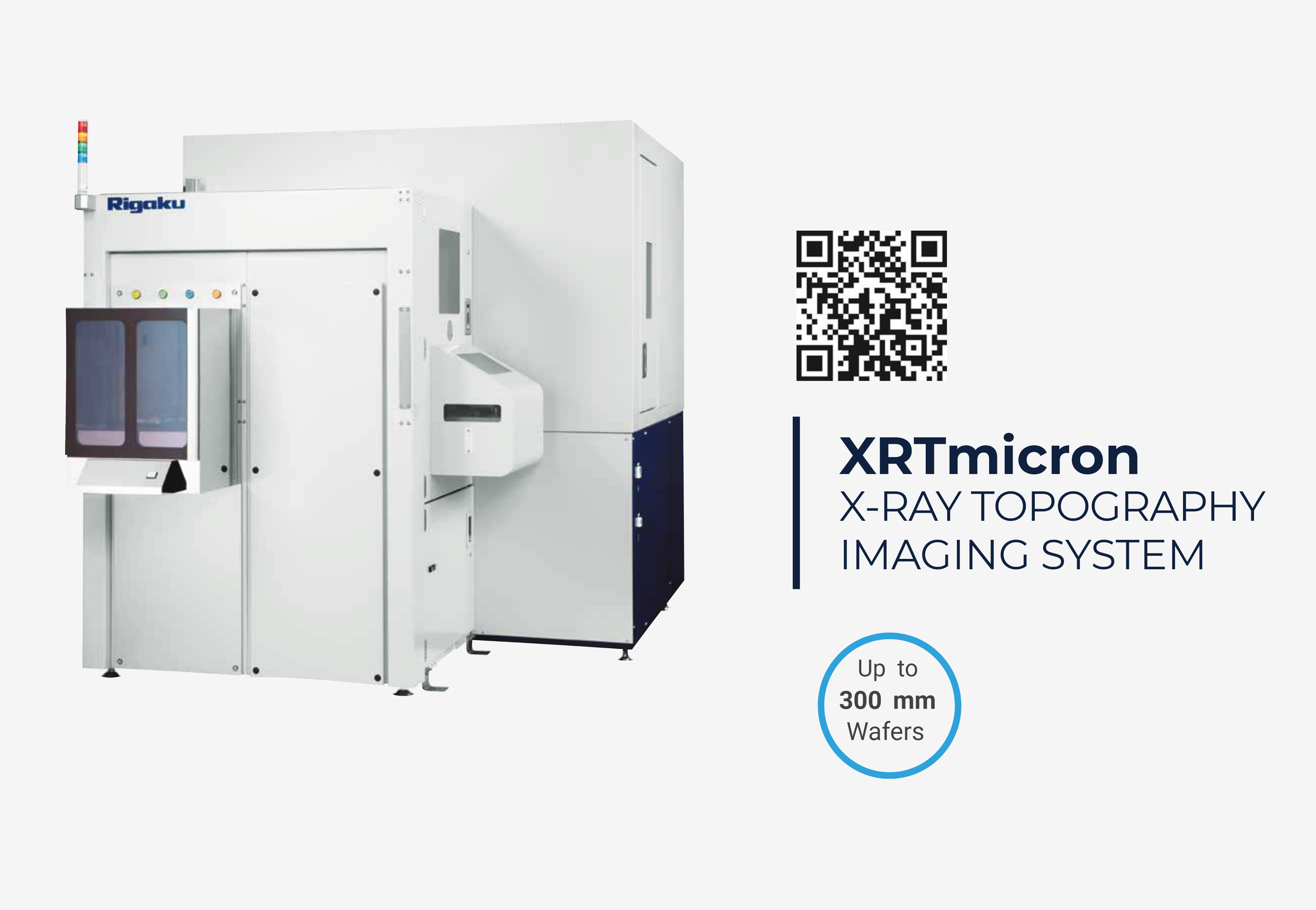 X-Ray Topography Imaging System
High-brilliance dual-wavelength X-ray source: Micromax-007 DW
High-resolution CCD camera: XTOP (5.4 μm pixels)
Ultra-high resolution CCD camera: HR-XTOP (2.4 μm pixels)
Horizontal sample mount for the minimum artificial strain to wafers
Automatic wafer curvature correction for best dislocation image quality
Automated system operation, including X-ray anode switch, detector switch, optics switch and sample alignment, and image collection
Automated dislocation analysis 3, 4, 6, 8, 12-inch wafers supported
Wafer loader compatible
Rigaku Corporation
3-9-12, Matsubara-cho
Akishima-shi, Tokyo
196-8666, Japan
E-mail address info-gsm@rigaku.co.jp
Phone number +81 3-3479-0618
Rigaku Americas Corp.
9009 New Trails Drive
The Woodlands, TX
77381-5209, USA
E-mail address info@rigaku.com
Phone number +1-281-362-2300
Rigaku Europe SE
Hugenottenallee 167
Neu-Isenburg
63263 , Germany
E-mail address semieurope@rigaku.com
Phone Number +49 6102 77999 51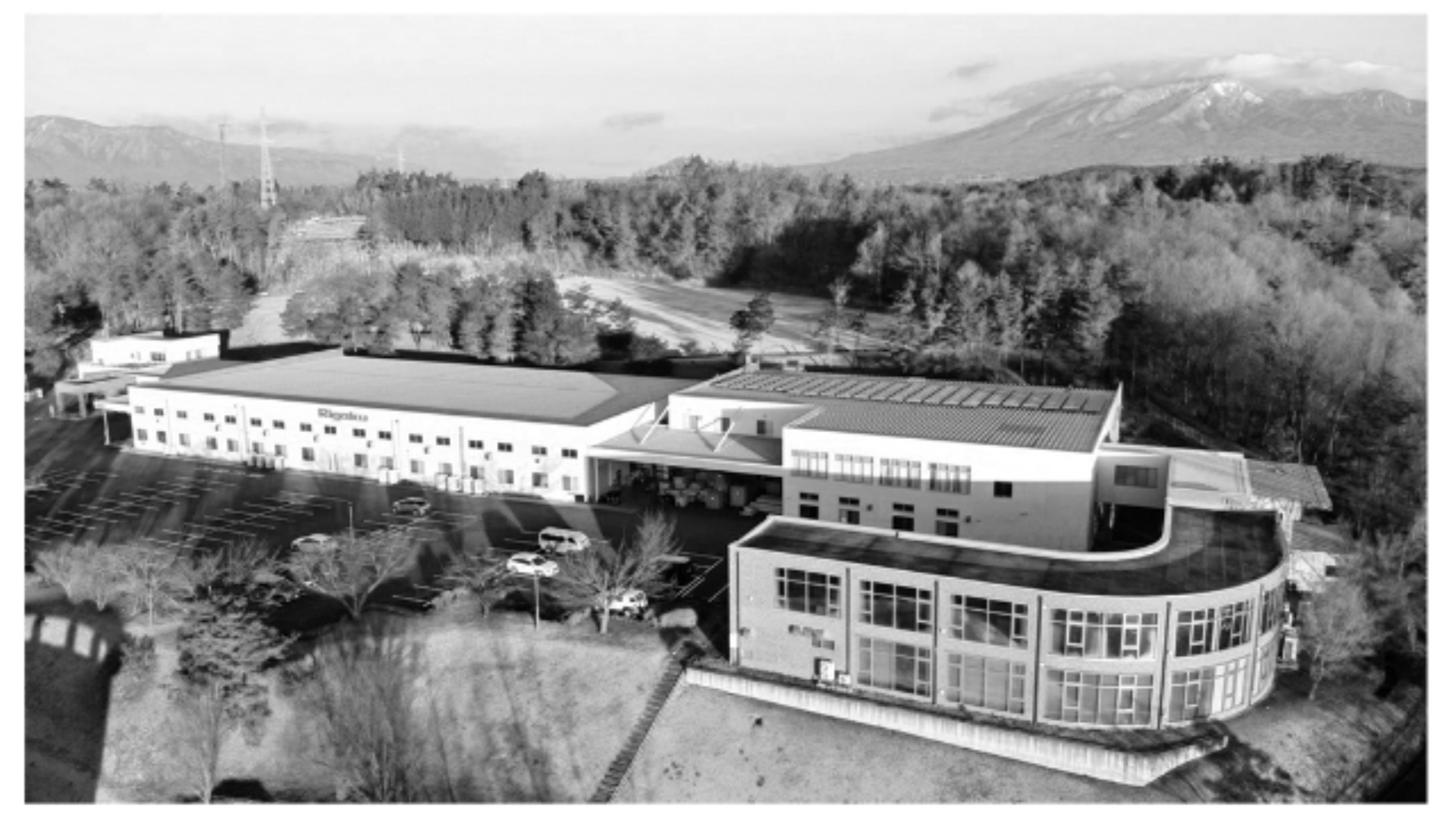 Rigaku Yamanashi Factory - Japan
Who we are
Rigaku Semiconductor Metrology Division
Semiconductors have the power to change the world for the better. Here at Rigaku, we strive to make this a reality as the leading global supplier of X-ray metrology tools for semiconductor process R&D and high-volume manufacturing.
CORPORATE MISSION
To contribute to the enhancement of humanity through scientific and technological development.
CORPORATE MOTTO
Value our customers, value our people, and value our technology.