Rigaku PRAM (GST) Metrology Solutions
Rigaku metrology solutions address process requirements for film thickness and composition. Here we describe different analytical approaches to characterize PRAM (GST) materials by WDXRF versus XRR & EDXRF.
WDXRF
General features of Rigaku WDXRF systems, like the AZX 400, are shown below.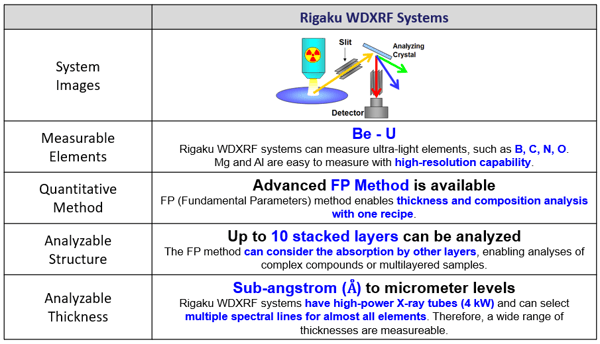 WDXRF generally provides higher energy resolution than EDXRF to minimize peak overlaps.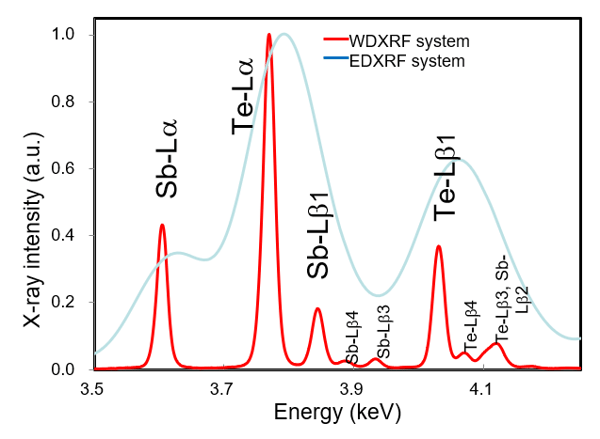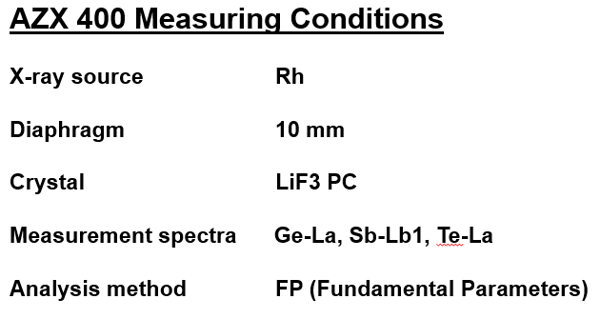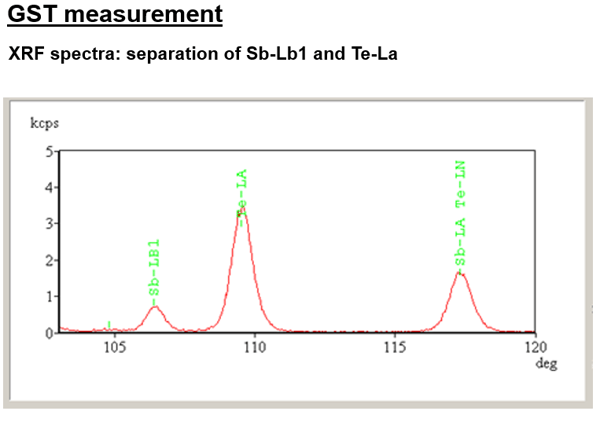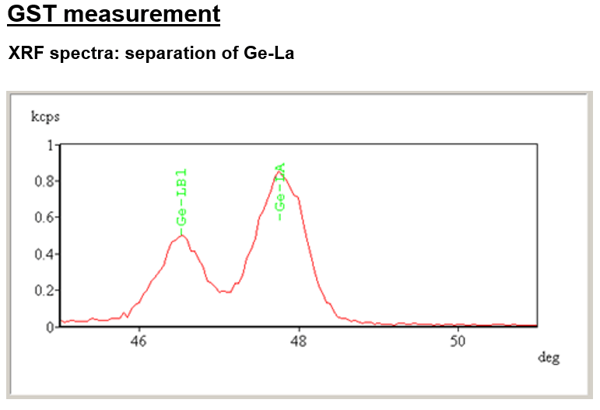 EDXRF & XRR
Rigaku's XTRAIA MF-3000 (MFM310) employs three COLORS monochromatic beam modules for EDXRF measurements of light, transition, and heavy elements. EDXRF measurements can be made over a range of incidence angles, and the ability to perform grazing incidence XRF measurements enhances sensitivity for ultrathin films.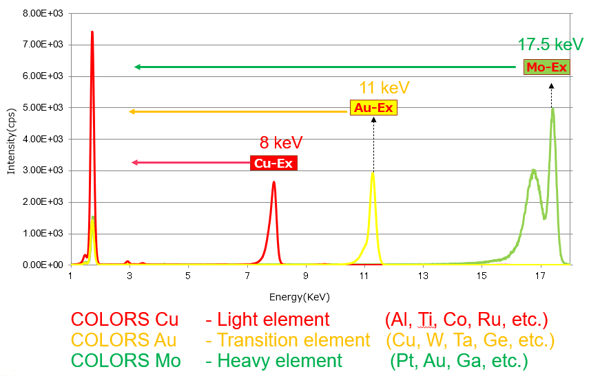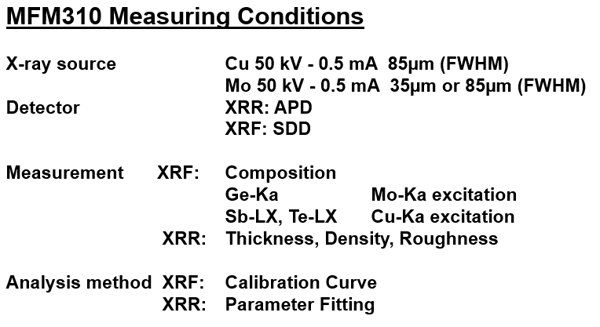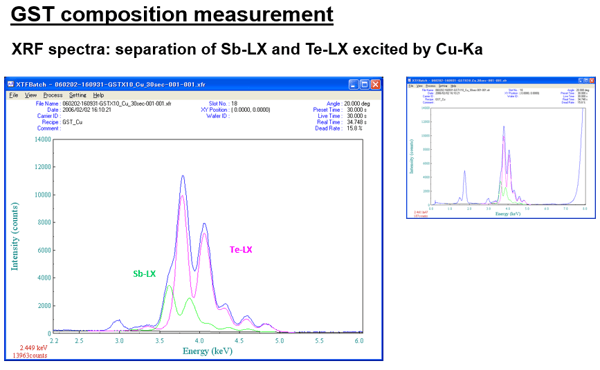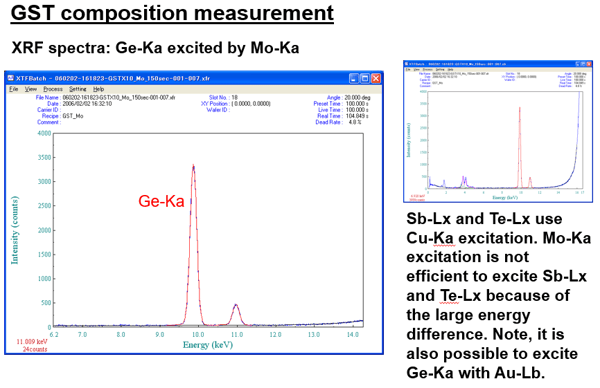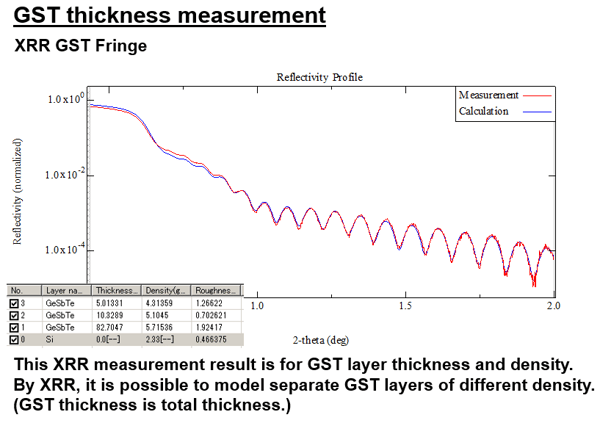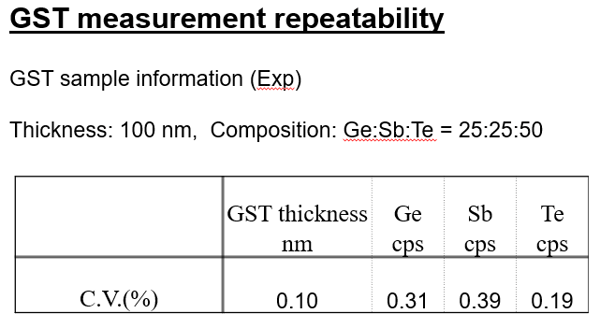 SUMMARY
Rigaku offers a range of metrology solutions for PRAM (GST) and other memory materials.
| | | | |
| --- | --- | --- | --- |
| | Thickness | Composition | Density |
| MFM | XRR | XRF (Calibration Curve) | XRR |
| AZX | FP | FP | - |
Throughput (Blanket)

Spot Size

XRF Energy Overlap

MFM

10~15min/5pts

<85μm (FWHM)

Analysis method:

Pattern Fitting (to separate Sb and Te peaks)

AZX

15~20min/5pts

10mm (Diaphragm)

None
| | |
| --- | --- |
| | Wafer |
| MFM | Blanket and patterned |
| AZX | Blanket |
| | |
| --- | --- |
| | Automation |
| MFM | GEM-300 compatible |
| AZX | Off line |