WDXRF Composition Mapping of a PZT Sputtering Target
Using WDXRF, the composition of multi-element sputtering targets can be measured with high precision and throughput, including the analysis of trace elements

.

In this report, the Rigaku AZX 400 (sequential WDXRF spectrometer) maps composition across a PbZrTi(O) sputtering target.

The AZX 400 can analyze sputtering targets non-destructively over a wide range of elements (B to U). Using interchangeable sample adapters, the AZX 400 can also evaluate film thickness and composition of processed wafers.
AZX 400 Sequential WDXRF Spectrometer and Sample Adapters

WDXRF Peak Intensity for Pb, Zr, Ti, Si, and Al Elements of Interest
Intense peak(s) will appear for the dominant elements (in this case, Pb, Zr, and Ti). For them, the user should consider the possibility of counting loss (by employing a filter to reduce Pb and Zr, in this case). This sample includes trace Si and Al.
AZX software has a standardless, semi-quantitative analysis program, called "SQX". With this program, a qualitative scan is run, and the detected elements are then quantified by the Fundamental Parameter (FP) method without the use of reference standard samples. SQX analysis has been performed including Si and Al.
*Filters, such as Cu or Sn, are normally used to reduce diffraction, but they are also used to reduce background and excessive intensity.
AZX 400 Measurement Conditions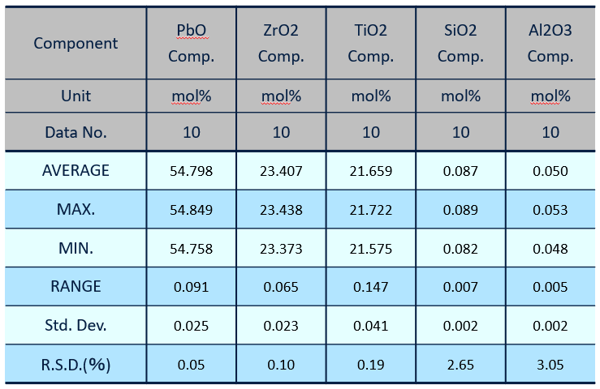 10-time Repeatability Test (Center Point)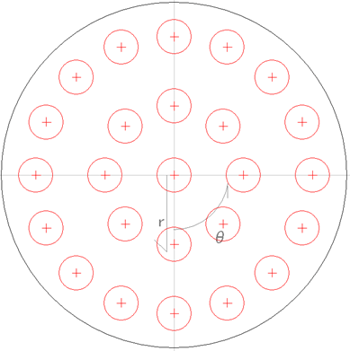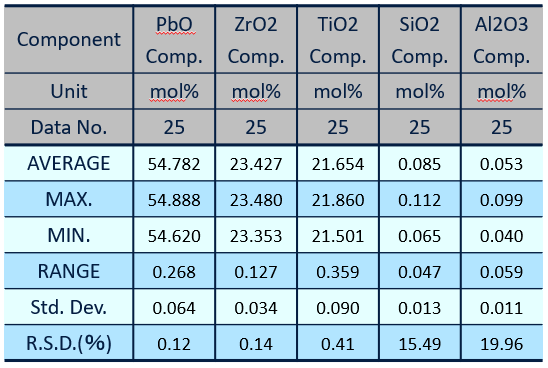 Mapping Points and 25-point Mapping Results

Maps Depicting the Spatial Distribution of the Trace Elements

The AZX 400 sequential WDXRF spectrometer offers analytical flexibility to to measure large and/or heavy samples, like sputtering targets, as well as wafers and coupons of various size. Mapping capability can show the spatial distribution of elements, including trace elements.